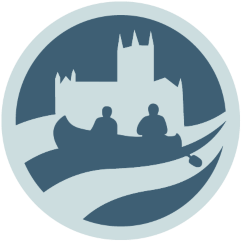 Book now: 01432 264 807

Welsh Bicknor to Huntsham Bridge
Meandering through the Forest of Dean, this is a lovely stretch with lots of attractions to visit and lush scenery to take in.
Welsh Bicknor
Welsh Bicknor is located in the heart of the Forest of Dean. Despite it's name, Welsh Bicknor is actually not in Wales, but in Herefordshire.It's name refers back to when it was a detached parish of Monmouthshire. Much of the parish's history is involved with the large manor house. You can also find a Youth Hostel here.
Huntsman's Bridge / Huntsham Bridge
The name of this location is subject to some disagreement. It is believed however that Huntsham is correct, meaning low flat ground of the hunt.
This bridge is around a mile away from Symonds Yat. The locale was mentioned by Anthony Hopkins in the film Shadowlands. While playing CS Lewis he describes the view of the River Wye as "a view of heaven" from Symonds Yat rock.Symonds Yat is home to a maze and butterfly zoo!
Canoeing and Kayaking between Welsh Bicknor and Huntsman's Bridge
Distance: 4 miles
Time: 1.5 - 2 hours in a canoe or kayak
Facilities in these locations
Ross-on-Wye to Welsh Bicknor
Welsh Bicknor to Huntsmans Bridge
Monmouth to Chepstow
© 2020 Left Bank Canoe Hire
Leftbank Canoe Hire is a trading name of The Ultimate Consortium Ltd