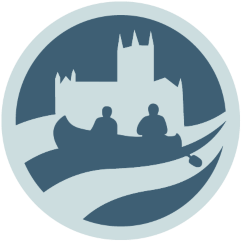 Book now: 01432 264 807

River Wye Canoe Hire
Canadian Canoe hire is available for all types of groups from family adventure holidays planning riverside camping trips, corporate groups undertaking team building programs to stag weekends and hen parties, looking for adventure activities or a survival course.
We offer canoe trips from Glasbury on Wye to Hereford, continuing to Chepstow covering 100 mile of the River Wye, which has something for everyone and various facilities for each type of group. Riverside campsites and B&B's are available for groups that want to canoe for longer than a day and we have pre-planned sections mapped out in detail highlighting each location and all riverside facilities.
We use 'Old Town' canoes which are superb for mixed abilities and experience. They are also large enough to carry all the equipment you will require for your trip. If your looking to plan a river trip or would like more information about canoe hire on the river Wye, contact us today for a friendly chat or read our frequently asked questions page.
Welsh Bicknor to Huntsmans Bridge
Monmouth to Chepstow
© 2020 Left Bank Canoe Hire
Leftbank Canoe Hire is a trading name of The Ultimate Consortium Ltd