Glasbury on Wye
River Cafe B&B: Situated on the river bank in Glasbury.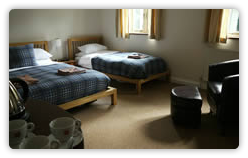 There are 4 en suite rooms – Furnished with cotton sheets in a simple but very tasteful fashion.
Contact 01497 847007
Hay on Wye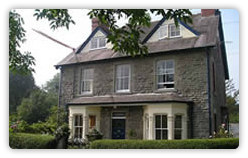 Rosedale Ramblers B&B: Situated just two minutes from the River Wye on the Offa's Dyke footpath.
Contact 01497 821831
Whitney on Wye
The Pound B&B: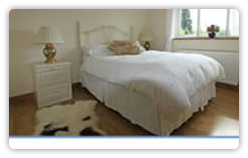 Situated next to the Boat Inn at Whitney on Wye. This is a perfect location for bed & breakfast
Contact 01497 831 391
Bredwardine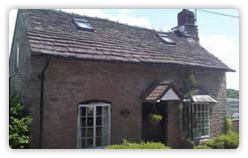 The Old Toll Gate B&B: Provides good accommodation next to the River Wye and is only a few minutes walk from a access point to get on and off the river. Food is also available and they can provide lunch bags for groups staying with them.
Contact 01981 500 185
Bodcott Lodge: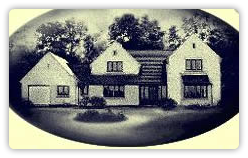 A small working farm offering Bed and Breakfast accommodation close to Hay-on-Wye. Bodcott Lodge is situated in the unspoilt Wye Valley, eight miles from the market town of Hay-on-Wye, home of the world's largest collection of second-hand books.
Contact 01981 500 588
Hereford
Sink Green Farm, A warm welcome awaits
you at Sink Green Farm with its 16th. Century stone farmhouse overlooking the Wye Valley. Relax in one of our tastefully decorated en-suite guest rooms.
Contact 01432 870 223
The Old School Bed & Breakfast,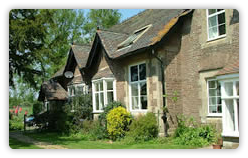 Hereford - A beautiful 4-star Bed and Breakfast close to Hereford city centre. You will be welcomed to The Old School with a nice cup of tea or coffee, complete with a lovely slice of homemade fruit cake. The Old School aim to make you feel relaxed and 'at home'.
Contact 01981 541 317
Ross-on-Wye
Wilton Court Hotel, Undoubtedly the finest Riverside welcome in Herefordshire. Wilton Court Restaurant is Herefordshire's only AA Highly Commended 5 star Restaurant with rooms with 2 rosettes and a breakfast award.
Contact 01989 562 569
Chasedale Hotel, A quiet hotel on large grounds.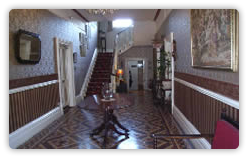 Situated only half a mile south of the centre of Ross-on-Wye, there is ample car parking in front of the house. There is a comfortable lounge, with it's well stocked bar, is the ideal place to relax and unwind or in the peace and quiet of the garden.
Contact 01981 541 317